***********************************************************************************************************************************************************************************
October 7th Meeting
Wilkeson Eagles

Got a call from Dave Johnson this weekend. He really isn't doing much work and he never elaborated on why. He goes in this week to have the remainder of his teeth pulled as they are apparently infected. He was a little lonely I think so if any of you reading this can find the time to give him a call I'm sure he'd appreciate it.
Carbon Canyon Model T Display
Wilkeson, Washington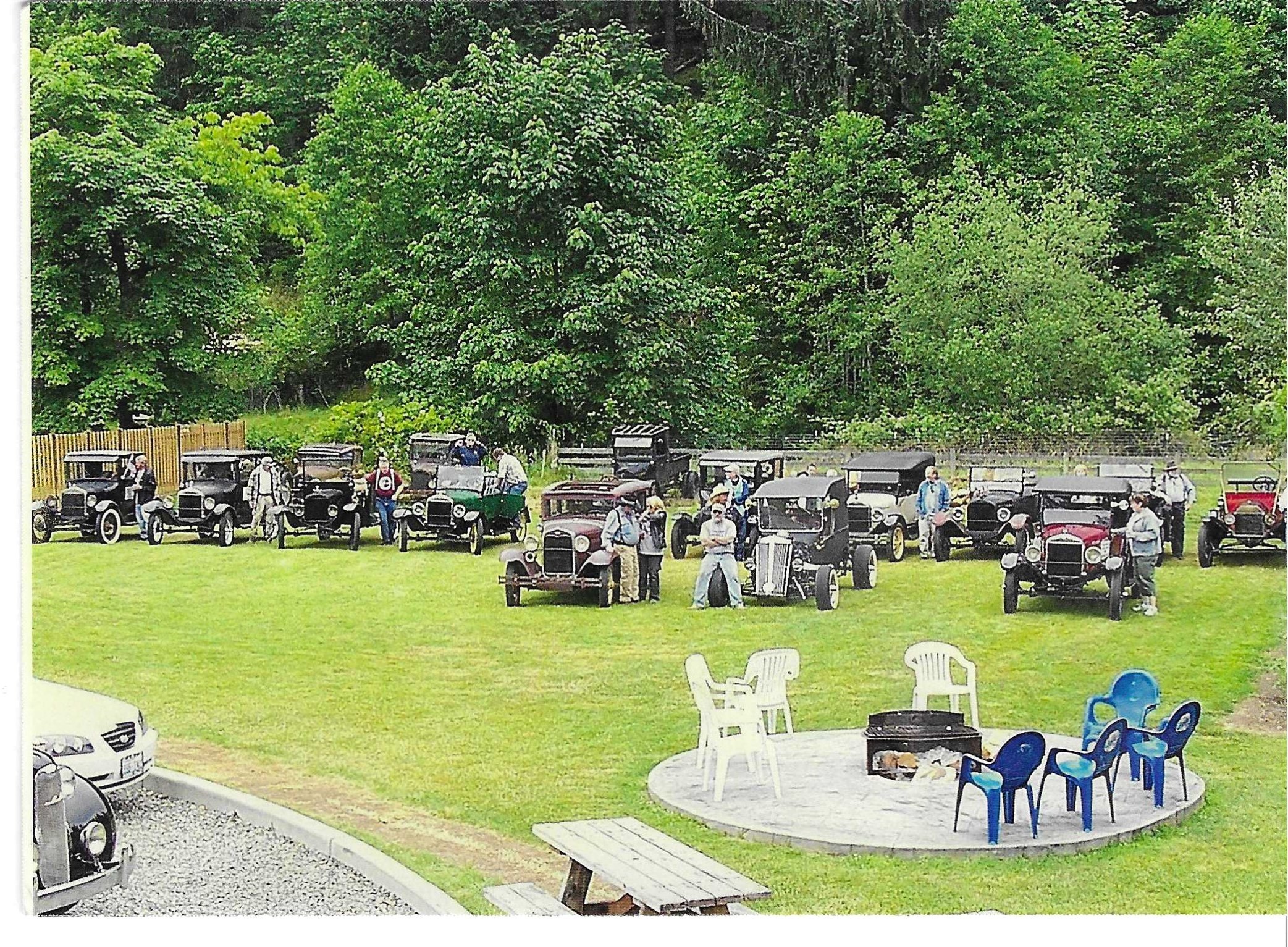 New source for wooden wheel repair! See below!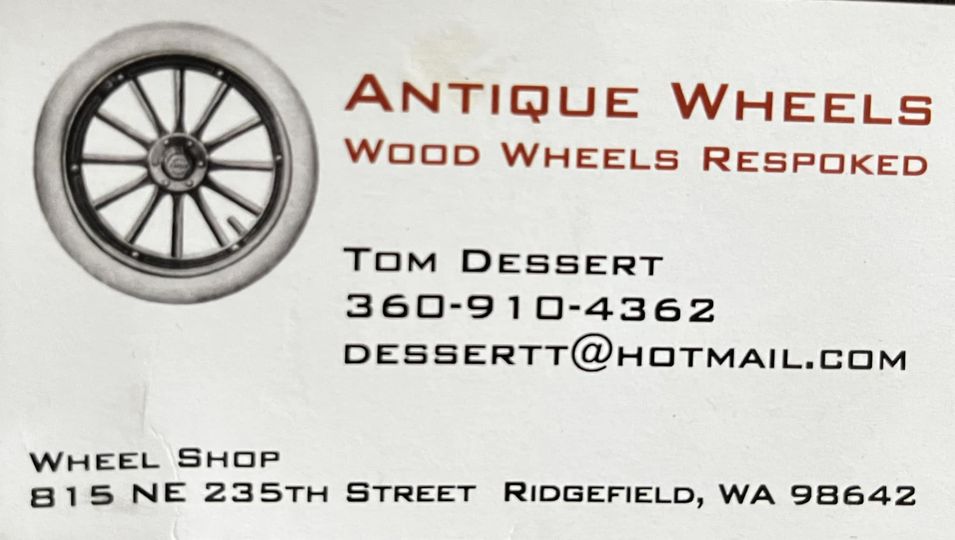 Winter is just around the corner now that fall is upon us. What plans do you have for your winter Model T projects?
Randy Colby and I will make some progress on the Depot Hack we are building. I believe we have enough parts to put together a running chassis.
How about you?
It's past time to renew those dues for 2023!
Be the one who signs up early and relax for an entire year-
$20 check payable to CCMT and mail to:
Renee Watters
19328 SE 384TH ST
Auburn, WA 98092
Names are currently being dropped from our membership rolls for non-payment.
**********************************
Calendar of Events:
Labor Day Weekend at the Fairchild's in Ocean Shores
195 Bass Avenue Ocean Shores WA