Click on this link 2014 Events listing.
Lots going on this summer and as usual Renee keeps us well informed with her fliers. The next event is the run with the Kitsap Model T club to Tenino and lunch. It happens This Saturday the 12th. Call Madam President Renea for details if you did not know about it!
The August 2nd meeting will be conducted at the VFW Park between Orting and South Prairie on hiway 162. As you drive into the park driveway veer to the left at the fork in the road. You will find the main building on the right and you can park in the grass behind the wood shed. Here is a link to the park: August Meeting at the Park
July 5's meeting was at Hap Jacks and we still suffered accommodation issues and one again the meeting was conducted in the parking lot. Little was discussed but a reminder of the events this month and next were emphasized.
Sales of the new CCMT shirts has gone very well. The design and materials have turned out to be very popular so get yours while the supplies last!
Due to the accommodations Joker Poker was not conducted.
Joker Poker is up to $272.00
Don't forget to order your jackets!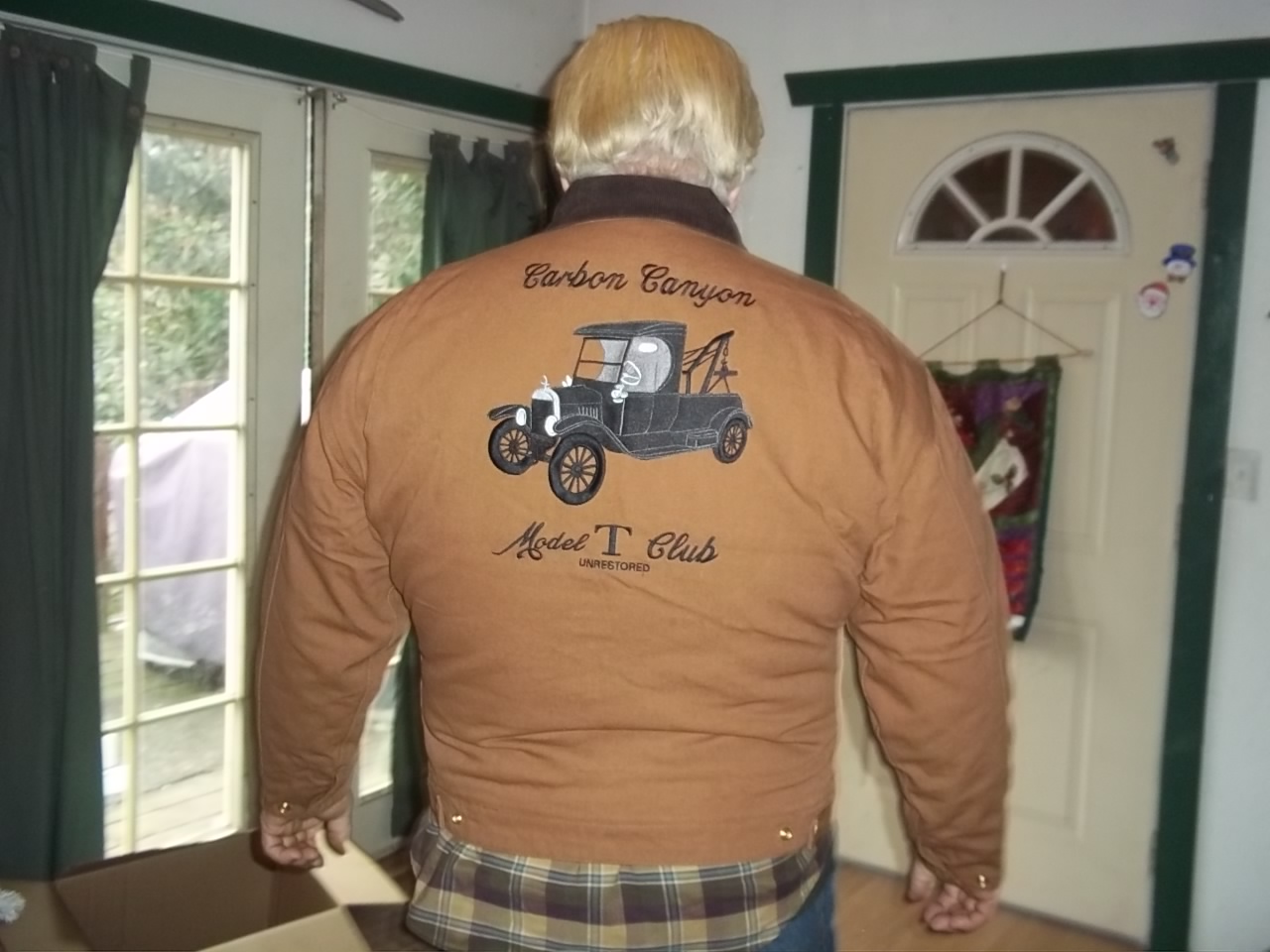 Shawn Reiman at Shawn has the prices and contact information for the embroidery and has graciously volunteered to head this effort for us. Thanks Shawn!