November/December 2015!!
Happy Thanksgiving everyone!
2015 CANAM results. Our very own Renea Aldrich won the
"Hard Luck Trophy"!!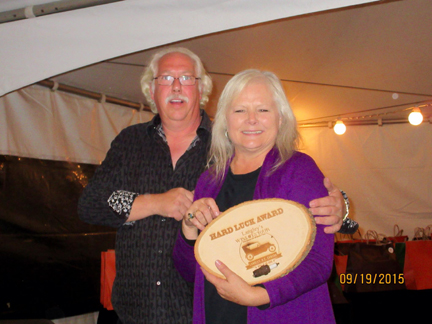 Apparently she broke down THREE TIMES! Her T mechanic was able to get her on the road
but eventually he gave up and parked it. Once home and after working on it for a day and a half he
discovered a bad battery to frame ground cable. Renea is up and running again but not showing her face much!
Don't miss our December 5th Christmas meeting/dinner at Connie and Dave Fairchild's!
This has been a good year for the Carbon Canyon Model T club. 2016 is right around the corner with elections being held only 3 meetings away. Think about what you can do to make the club even more fun for our membership and what office you might like to hold. Nick has done a good job both as your president and in keeping his car on the road! I am sure he looks forward to passing the Presidential Torch on to his relief. It is a rewarding experience to have lead the club through a year of T'ing. We are known for being a very active club!
Red Hat Days
Sales of the new CCMT shirts have gone very well. The design and materials have turned out to be very popular so get yours while the supplies last!
Joker Poker is up to ? but we did not have a winner Saturday!
Don't forget to order your jackets!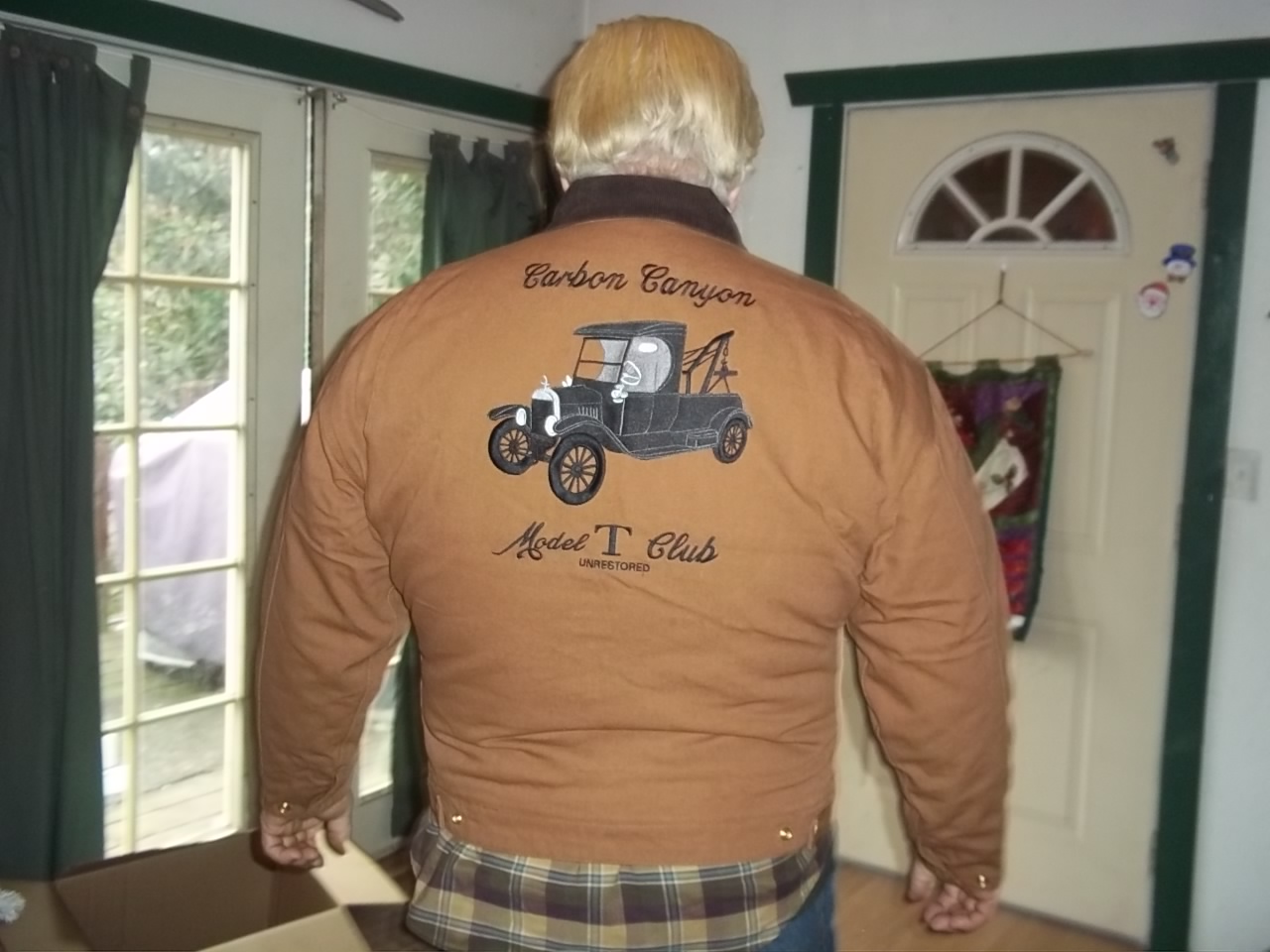 Shawn Reiman at Shawn has the prices and contact information for the embroidery and has graciously volunteered to head this effort for us. Thanks Shawn!