Click on this link 2014 Events listing.
Lots going on this year and as usual Renee keeps us well informed with her fliers. We just had our November meeting in Wilkeson so the year is drawing to an end. The next meeting is our Christmas party where we will hold elections for 2015 AND award the "Hard Luck Trophy" to the T owner who suffered the most at the hands of his or her T!! (Dave Dorning comes to mind...) Don't forget our annual dues are due in January ($20) so the Christmas party is a great place to pay them. Or if you prefer, mail a check to Renee Watters. Her address is at the top of this page! Please help Renee by paying your dues on time.
The December meeting will be hosted once again by Dave and Connie Fairchild and it will be a Christmas Dinner meeting for us. A gift exchange will take place so please bring a food gift (or package of diapers) for the needy. Gifts between the members should be limited to $15 or less. These need to be wrapped or marked as "Male" or "Female" gifts so Stan Evenson doesn't get bath salts and Madam President doesn't get a new set of box end wrenches.
The Sunshine Committee reported that Bob Russell is have leg issues directly related to his diabetes. A card is headed his way and Bob we all wish you a speedy recovery. We know you hate being a couch potato. No other reports from the Sunshine Committee.
John Aldrich is putting together a "Covered Bridge" (Jerry Ostbye's idea) tour that will take place down near Garden Grove Oregon. It will be similar to the CANAM (for those of you who have been) in that it will be a two day tour and should be lots of fun with many photo ops of our cars on old covered bridges. More to follow on that.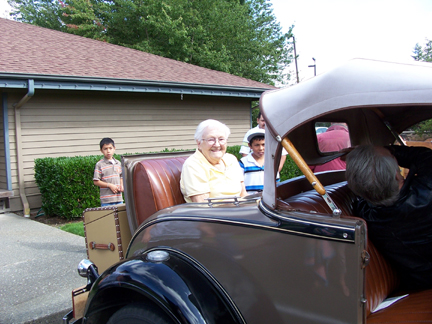 One of the folks that were
happy to see us on an Assisted Living run.
Sales of the new CCMT shirts has gone very well. The design and materials have turned out to be very popular so get yours while the supplies last!
Joker Poker is up to $297.00
Don't forget to order your jackets!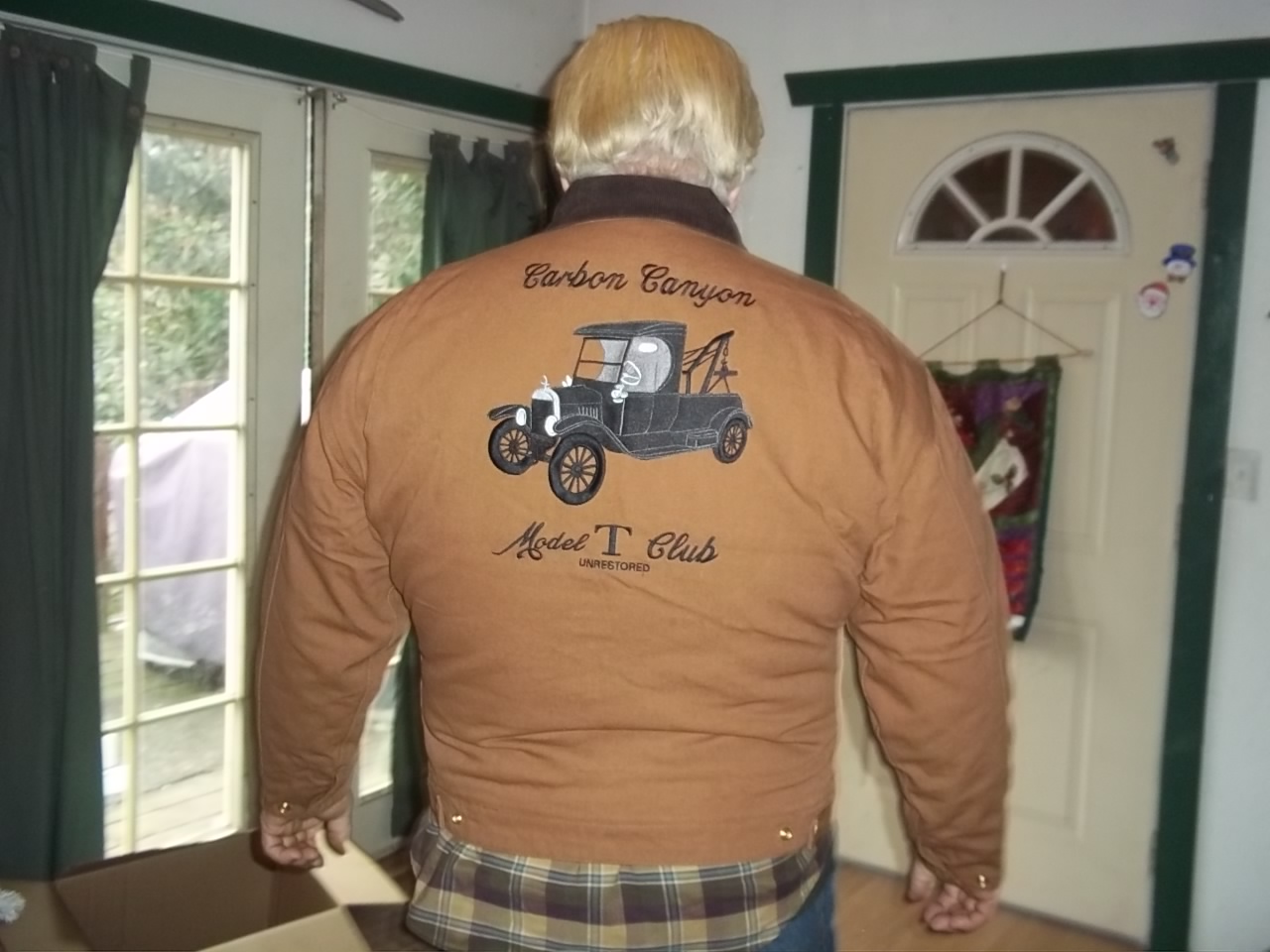 Shawn Reiman at Shawn has the prices and contact information for the embroidery and has graciously volunteered to head this effort for us. Thanks Shawn!