January 2016 is HERE!
Model T working party was at Dave Fairchild's place
January 20th at noon and was a SMASHING SUCCESS!
The February 6th meeting will be at the Wilkeson Eagles in Wilkeson. They are looking forward to seeing us and as you know always put on a good meal. See you there!
The January meeting was held at The Kettle in Enumclaw with 14 people in attendance. Work parties were discussed and a list of folks in need were identified. We are going to start on Dave Fairchild's Touring and I will be coordinating that effort. More to follow.
My goal this year is to add one new member to our club roster every month. This I believe is an achievable goal and the longevity of both the Model T hobby and our club has been a topic of conversation for some time. Let's find some new blood! Young blood would be best!
February 13 and 14 is the Early Bird Swap Meet. Nick Nickoletta is ramrodding that effort. He will provide the truck and trailer to get your parts into the fairgrounds. Now is the time to sell your unneeded and unwanted (is there such a thing?) Model T parts. Help manning the booth is always appreciated. There is always time for those manning the booth to do some shopping of their own.
Renee Watters is out of town with family health issues. Bill Maxwell is regaining the sight in his eye. For a man as talented as he, losing your vision is a nightmare! Glad to hear you are on the road to recovery Bill. All others seem to be healthy!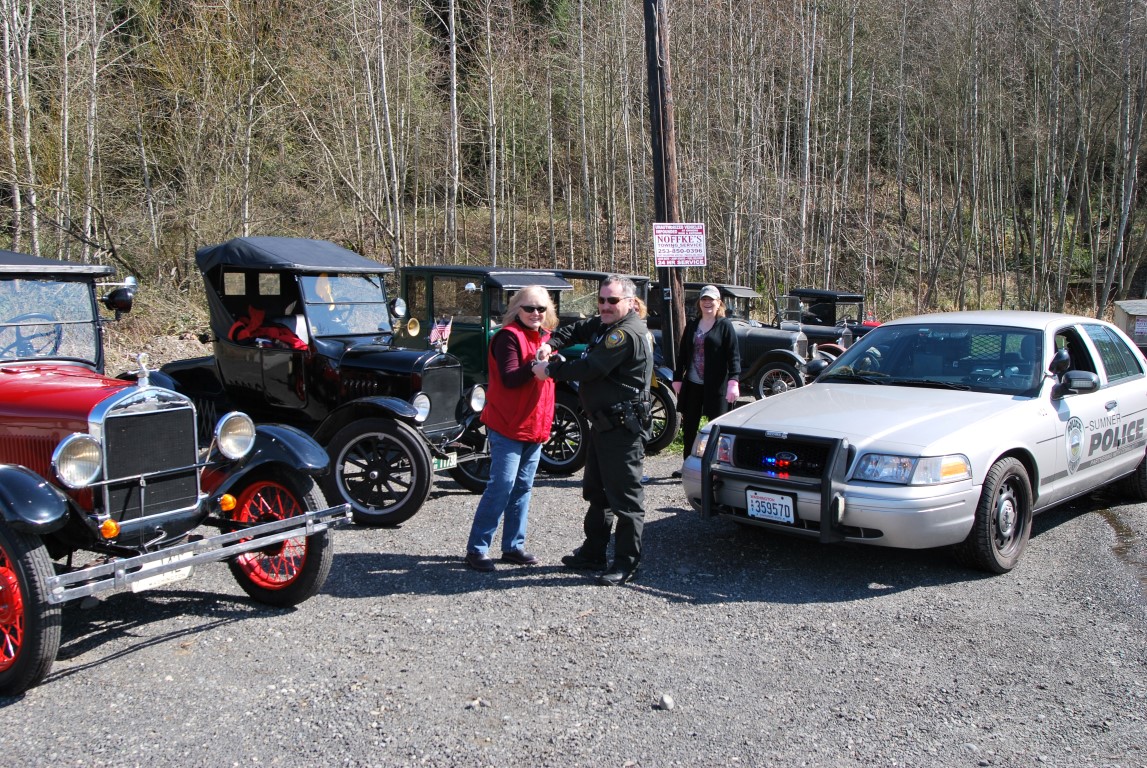 Renea Aldrich gets "cuffed" for outrunning the Sumner Police Department in her 1923 Roadster.
Joker Poker is up to $550. Larry Trent was the last to tempt "Lady Luck" and he failed to get lucky. Hopefully our illustrious Secretary Renee Watters will be with us next meeting to continue this tradition!
Don't forget to order your jackets!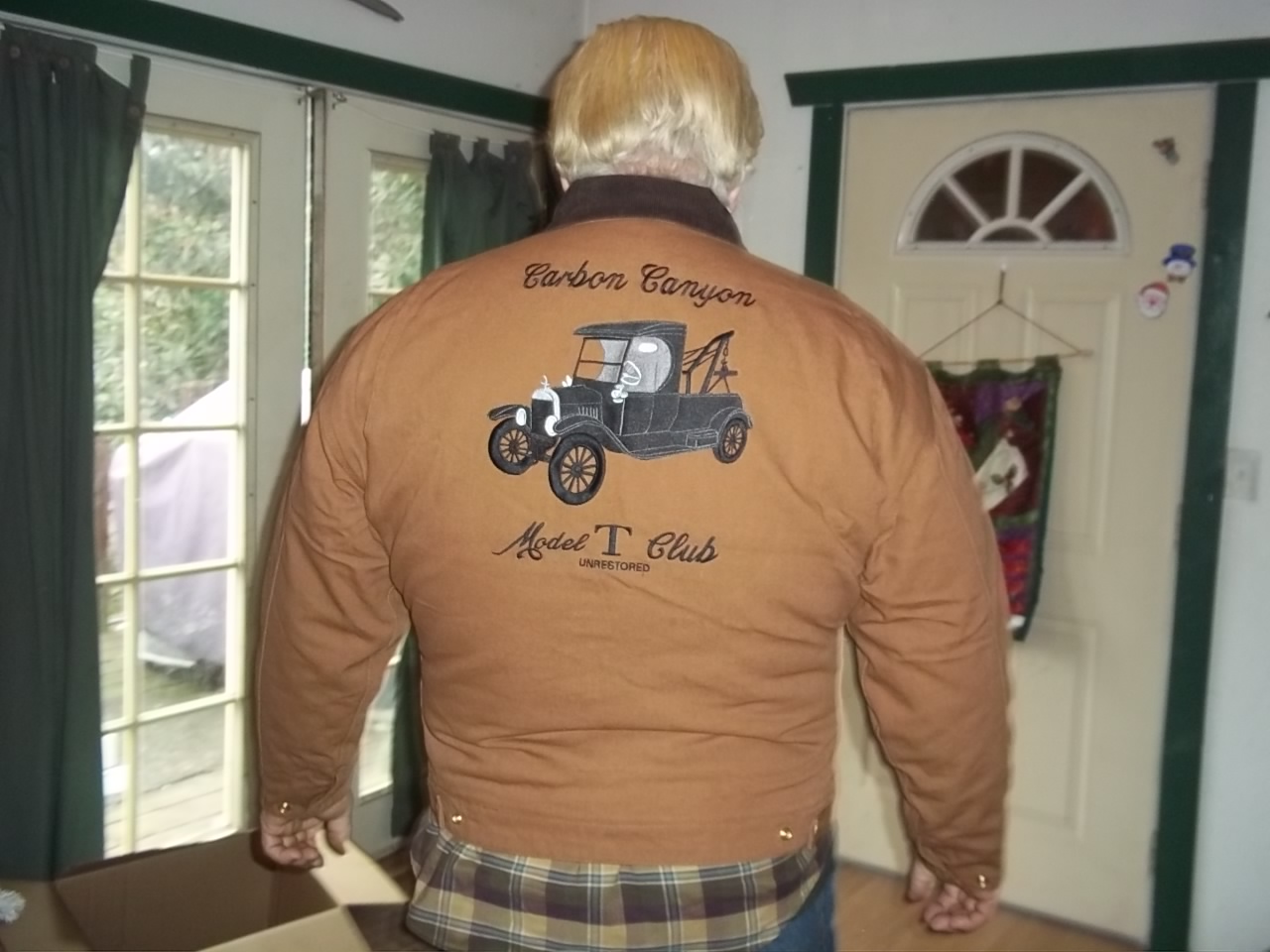 Shawn Reiman at Shawn has the prices and contact information for the embroidery and has graciously volunteered to head this effort for us. Thanks Shawn!