Welcome 2015!!
The February 3rd meeting is again at the Pick-N-Shovel in Wilkeson @ 10am.
Nick conducted the first meeting of the year and of his new presidency. Great job Nick! We are looking forward to a fun and entertaining year! There doesn't appear to be much interest in a booth at this year's Early Bird Swap Meet so it looks like we will attend as buyers only.
Per the preferences exhibited by the majority of the members present at the January 2015 meeting I have removed the phone numbers from the members roster portion of the web site. If anyone wants their number put back up there please let me know and I will do so.
I left mine up there because I have been contacted by people not associated with our club who wanted to conduct some form of business with us. Usually because they want us to show up for an event of theirs.
Kris Watters is struggling mightly with his issues so let us all keep Kris and Renee Watters in our hearts and prayers. Connie, our Sunshine Committee, has this under her wing as an action item. Thanks Connie.
Congratulations to our new officers.
Nick Nicoletta is our President for 2015 with Harold Schwendeman as his Vice President. Renee Watters continues as the best Model T Club Secretary this side of the globe and John Aldrich and Jerry Ostbye have stepped up to help with the Touring Committee.
John Aldrich is putting together a "Covered Bridge" (Jerry Ostbye's idea) tour that will take place down near Garden Grove Oregon. It will be similar to the CANAM (for those of you who have been) in that it will be a two day tour and should be lots of fun with many photo ops of our cars on old covered bridges. More to follow on that but I need to go down into Oregon to "eyeball" the geography before I can move forward with this.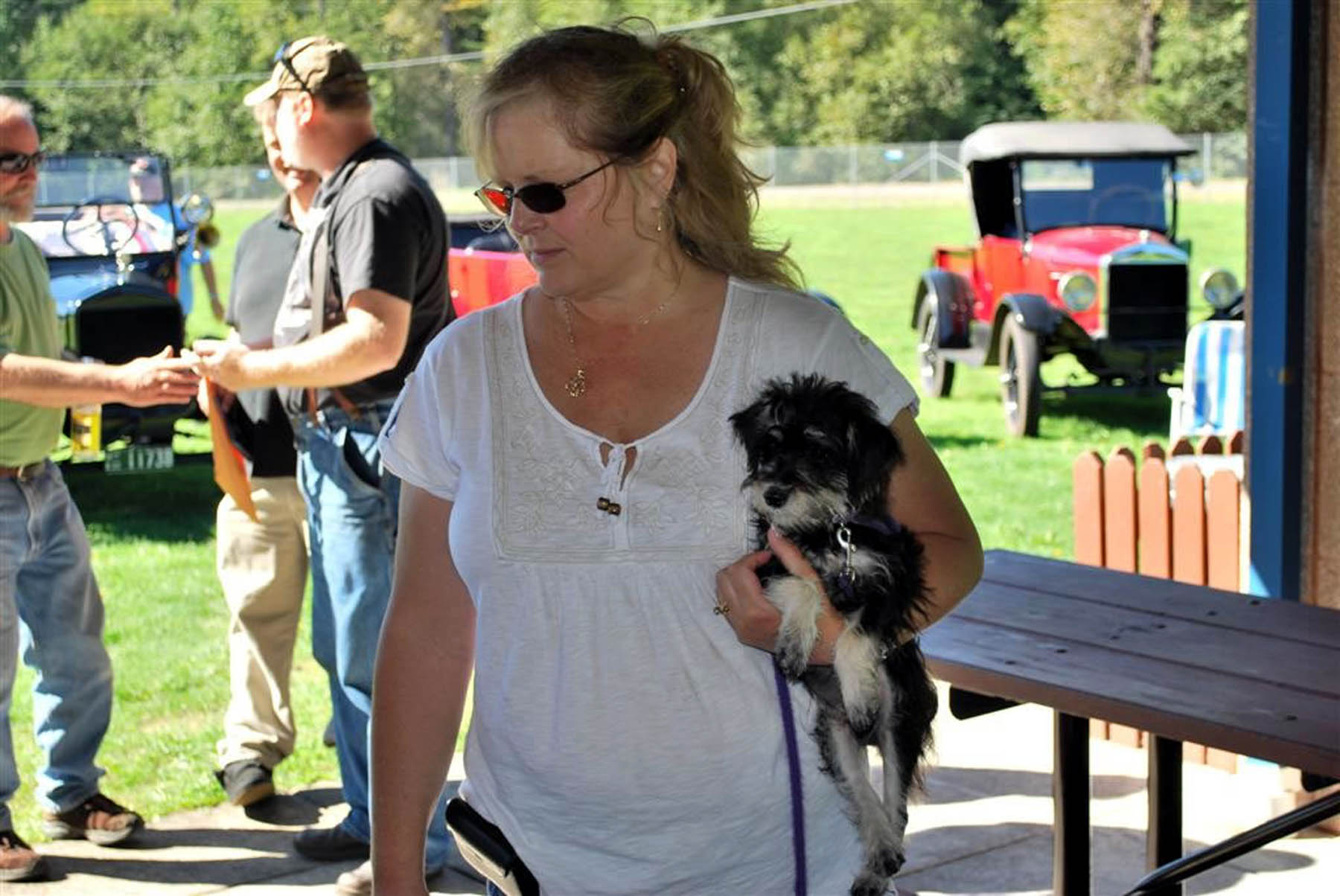 Blast from the Past. Renea and her new puppy (Arkansass Lizzy)
Mud Moutain Dam Picnic 2010
Sales of the new CCMT shirts have gone very well. The design and materials have turned out to be very popular so get yours while the supplies last!
Joker Poker is up to ??????
Don't forget to order your jackets!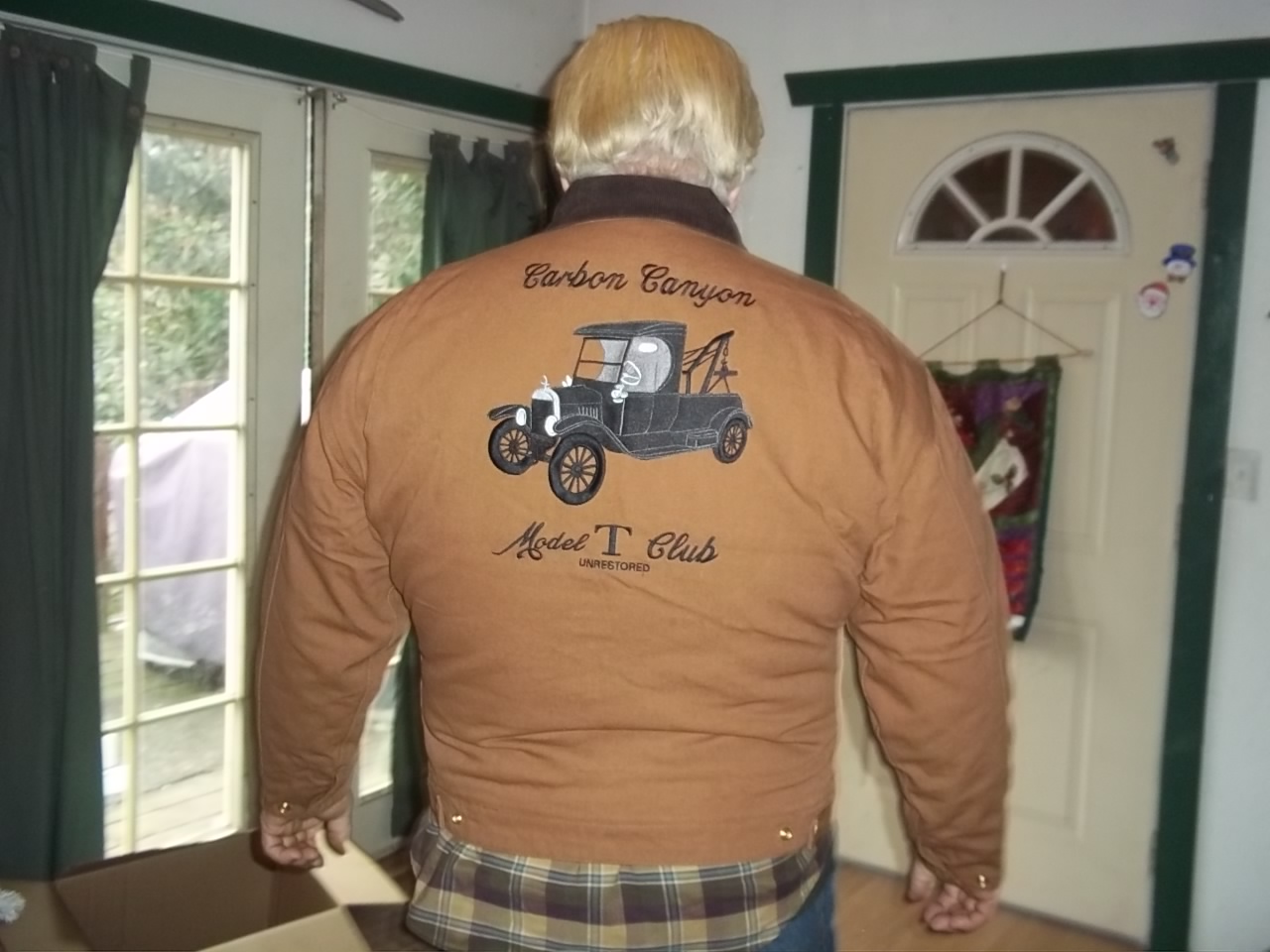 Shawn Reiman at Shawn has the prices and contact information for the embroidery and has graciously volunteered to head this effort for us. Thanks Shawn!