April 2016 is HERE!
The April 9th meeting was extremely well attended!
I want to start out by thanking Larry and Rose for hosting our April meeting and providing such a great breakfast and setting for our meeting. Not sure how they got the sun to come out so wonderfully but GREAT JOB! Welcome home from Arizona.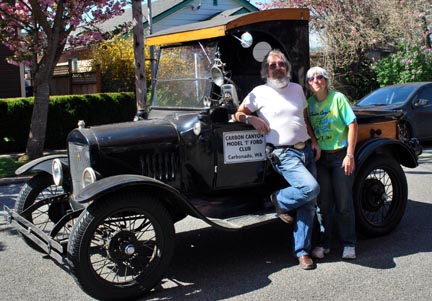 The "New Iron Tour" to Steve Tomaso's place will take place on Wednesday April 20th. We are meeting at Harbor Freight in Tacoma on 6th Avenue at 11AM and will depart from there.
The next working party is at Nick's place April 22nd at 10AM. Going to try and do something about his Model A brakes.
The "Tenino Run" will be April 24th and lead by Bill and Dee Jarvis. We are meeting up at the Safeway parking lot on 224th and Meridian in Graham Washington at 10AM. I know I know... I have to get up early. ;)
My goal this year is to add one new member to our club roster every month. Renee Watters was not with us this meeting so I do not know how we fared for March.
I managed to get some pictures of members and the cars for our calendar for next year. I'll go through them soon and see how we are doing with them. Thanks for bringing those beautiful machines!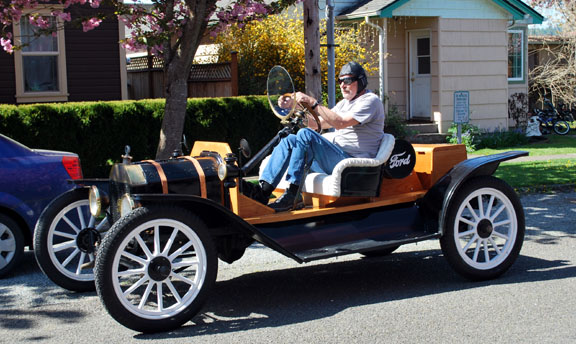 Larry Trent in his $30 Speedster!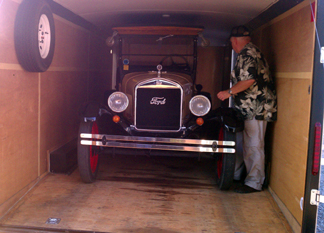 No matter how far away from home you are when you
break down we will get you home!

Remember to bring your Model T so I can take your picture of it and you so I can add you to our members page.

CARBON CANYON MODEL T FORD CLUB MEMBERSHIP ROSTER
Joker Poker is up to $590.
No winner again!
Don't forget to order your jackets!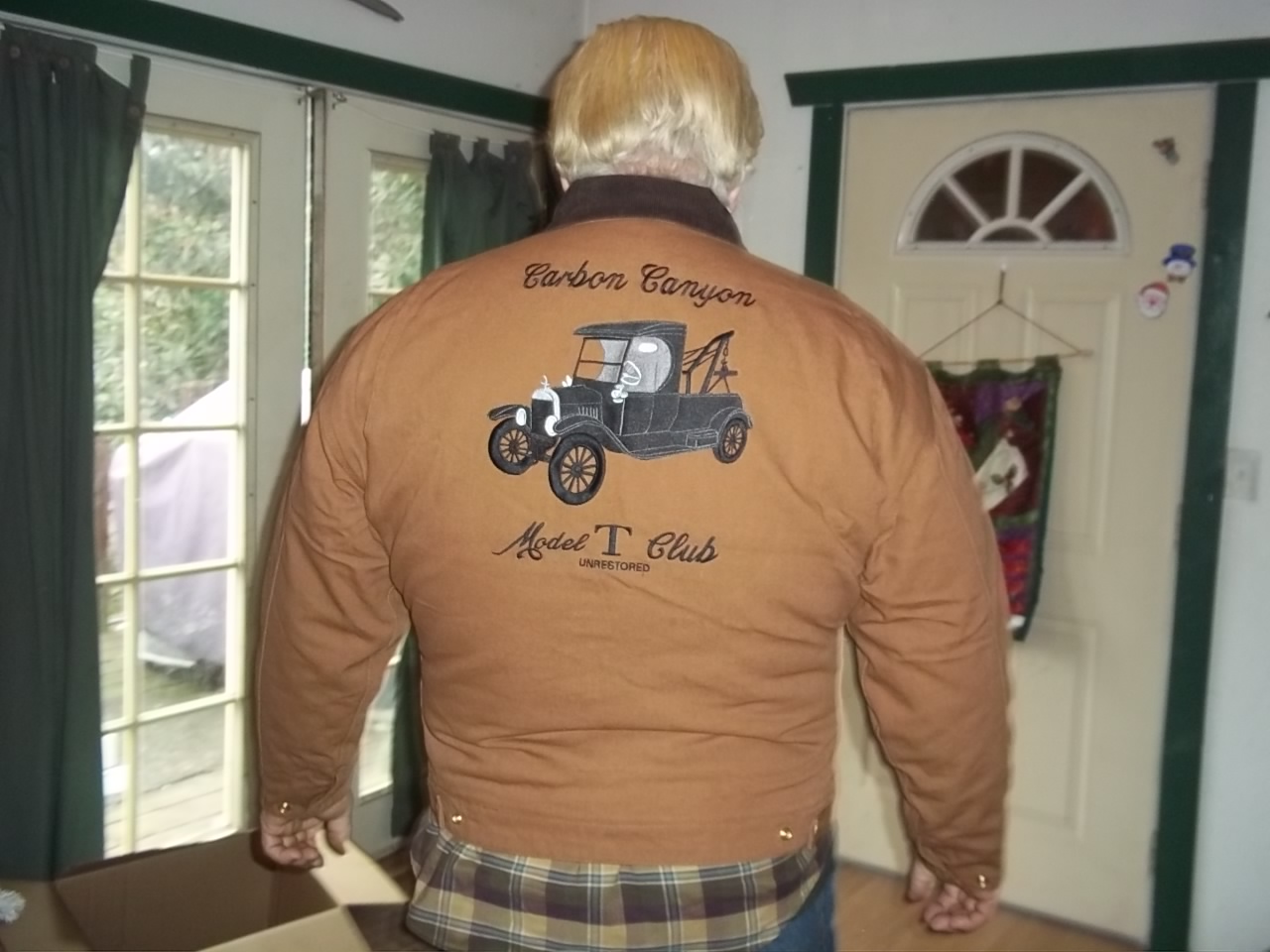 Shawn Reiman at Shawn has the prices and contact information for the embroidery and has graciously volunteered to head this effort for us. Thanks Shawn!