Click on this link 2014 Events listing.
The March 1st meeting is at the Wilkeson Eagles.
The Early Bird Swap Meet is this weekend, February 15th and 16th. Help manning the booth will be greatly appreciated! Bring your parts (or contact John Aldrich or Nick Nicoletta about them) and stories!
Well here we are…. Reflecting on last year we were really busy. It was hard to keep up with all the functions and side functions. But, fun trying. There has been a growth in membership and our personal car collections are growing. It seems that each time we get together someone has brought home a new piece of pride and joy.

With an already busy touring schedule I would like to see a few more tours added for more T'ing time. When the good weather arrives and we hit the roads I would like to see more of our T's out there. There is nothing like the sight of a few dozen T's going through town causing a traffic jam. I encourage you to help me out with this. Is begging okay? So when I hear you say, "All I did this summer was run around in my T" that is a good thing. When winter rolls around, you will remember those tours. Think of it this way, at our house, if there is not a tour happening, I start looking for a car show to enter. John hates car shows, so will be helping him out.

There are some folks who need your help. We know of T's that are not on the road. Let's reach out and get the repair process going so they can turn the key, give it a crank, and take off with us. Another T on the road is a good thing. Those who do need help, gather up your parts and be ready for us to help you out. You tell us when and where.

My charity of Choice is going to be for the kids. I have an extensive background in working with kids. I would like to donate items for Back to School in early September, to include Orting, Wilkeson/Carbonado and perhaps Buckley. The items would include basic supplies for the classroom, along with fees for art or science courses if needed. The more donations, the more schools we can reach.

Please check our website under "Members" and make sure your car photo's are up to date. Oh, and also your contact information so we can keep in touch. Meanwhile, get those T's tuned, they have places to go. Get ready to run!

Renea

Joker Poker is up to $195.00!
Don't forget to order your jackets!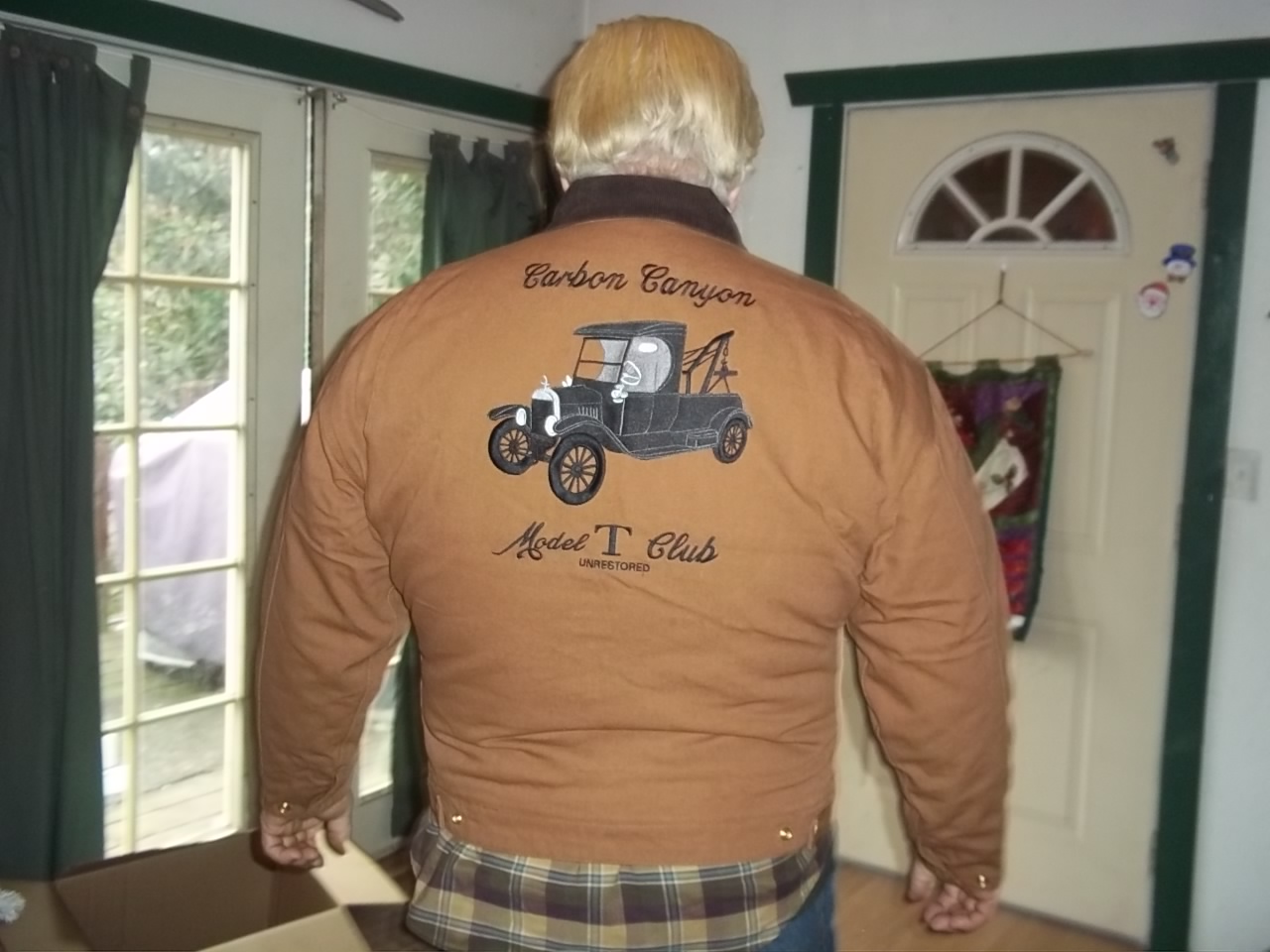 Shawn Reiman at Shawn has the prices and contact information for the embroidery and has graciously volunteered to head this effort for us. Thanks Shawn!