Click on this link 2014 Events listing.
Lots going on this summer and as usual Renee keeps us well informed with her fliers. The next event is the GEAA Picnic at the Orting Soldier's Home. Renee already has a flier out on it. Madam President and I will be at the Soldier's Home around 11 am. This is always a great day so see you there!
The Steak Run to Ashford was a great day as always. And ,as always, there was way more food than we could consume highlighted by the great steaks purchased and grilled by Ralph Hendrix! Thank you Ralph. This has become one of our favorite annual events and is the longest run the Carbon Canyon Model Ter's make each year as a club. We met a real nice local couple who thoroughly enjoyed our cars and graciously offered their "facilities" for the ladies in our group. Guys? We did "guy things"!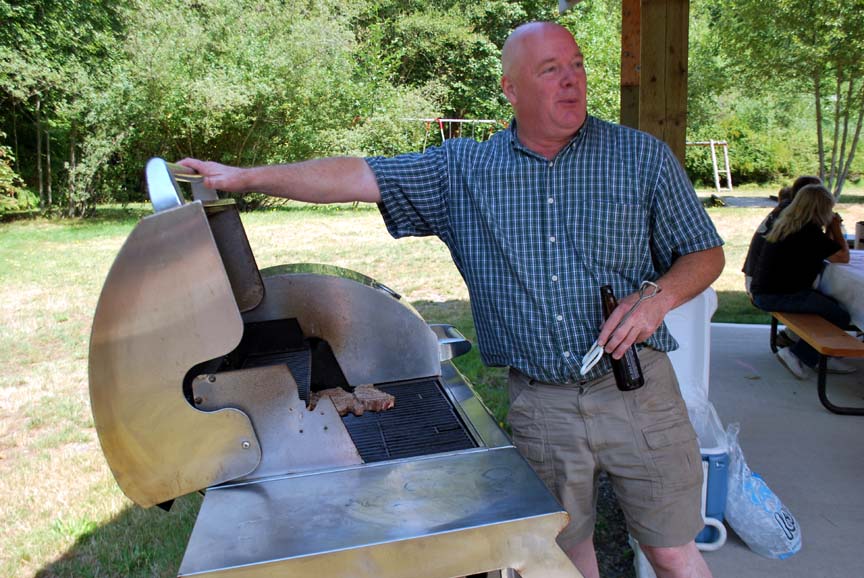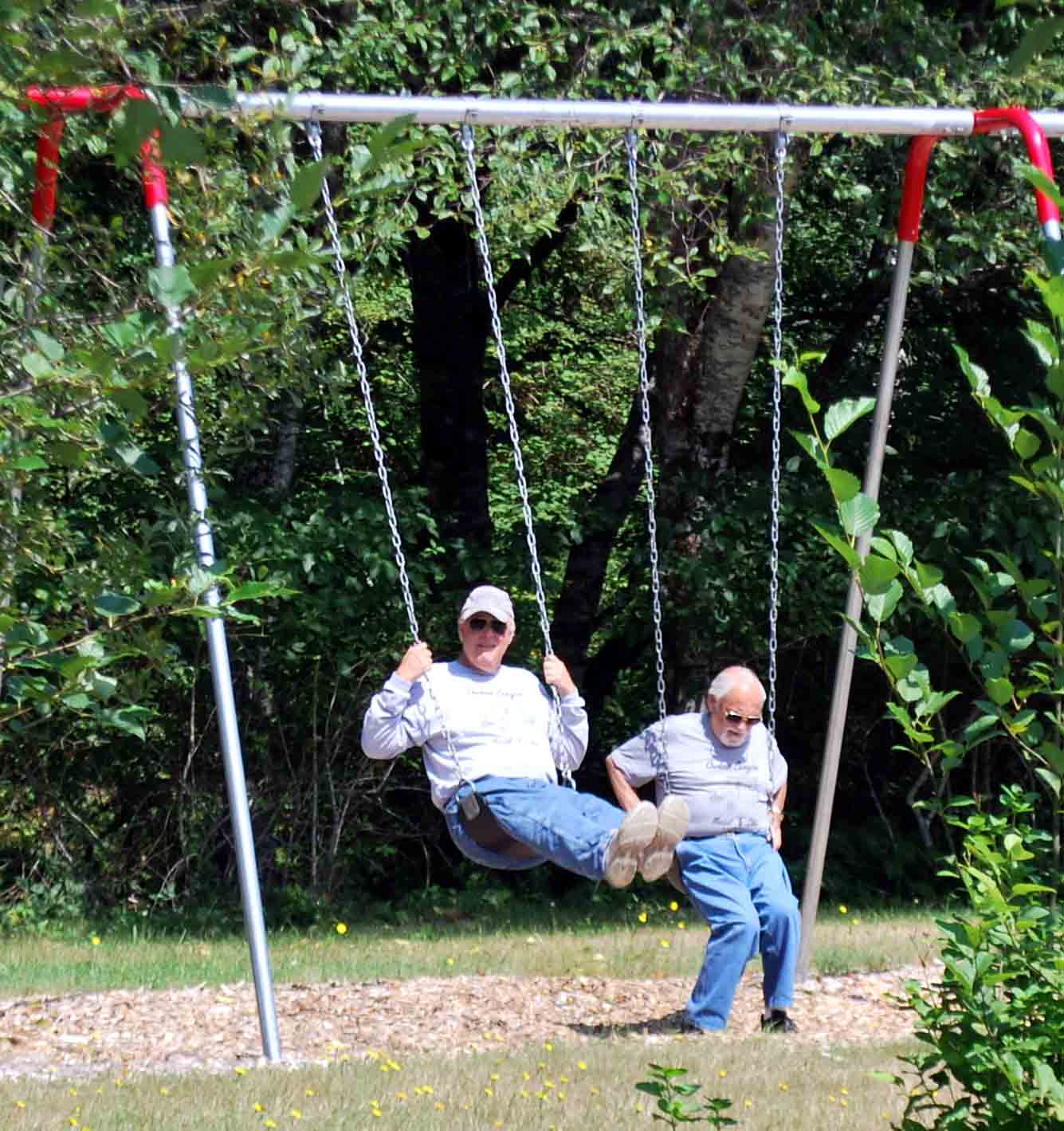 Chef Ralph Hendrix Bill and Cliff "Swinging"
The vulture Wagon was driven by new members Russ and Lynn Larson and was needed by Dave Dorning. I do believe we have found a candidate for this years "Hard Luck Trophy". Thanks Dave! Someone else is going to have to have a REALLY bad day to take it away from you this year. Bob Russell as usual also followed us with a variety of parts to keep us going but even that was not enough to help Dave.
The September 6th meeting will be conducted at the VFW Park (same place as our last meeting) between Orting and South Prairie on hiway 162. As you drive into the park driveway veer to the left at the fork in the road. You will find the main building on the right and you can park in the grass behind the wood shed. Here is a link to the park: September Meeting at the Park
Sales of the new CCMT shirts has gone very well. The design and materials have turned out to be very popular so get yours while the supplies last!
Due to the accommodations Joker Poker was not conducted.
Joker Poker is up to $272.00
Don't forget to order your jackets!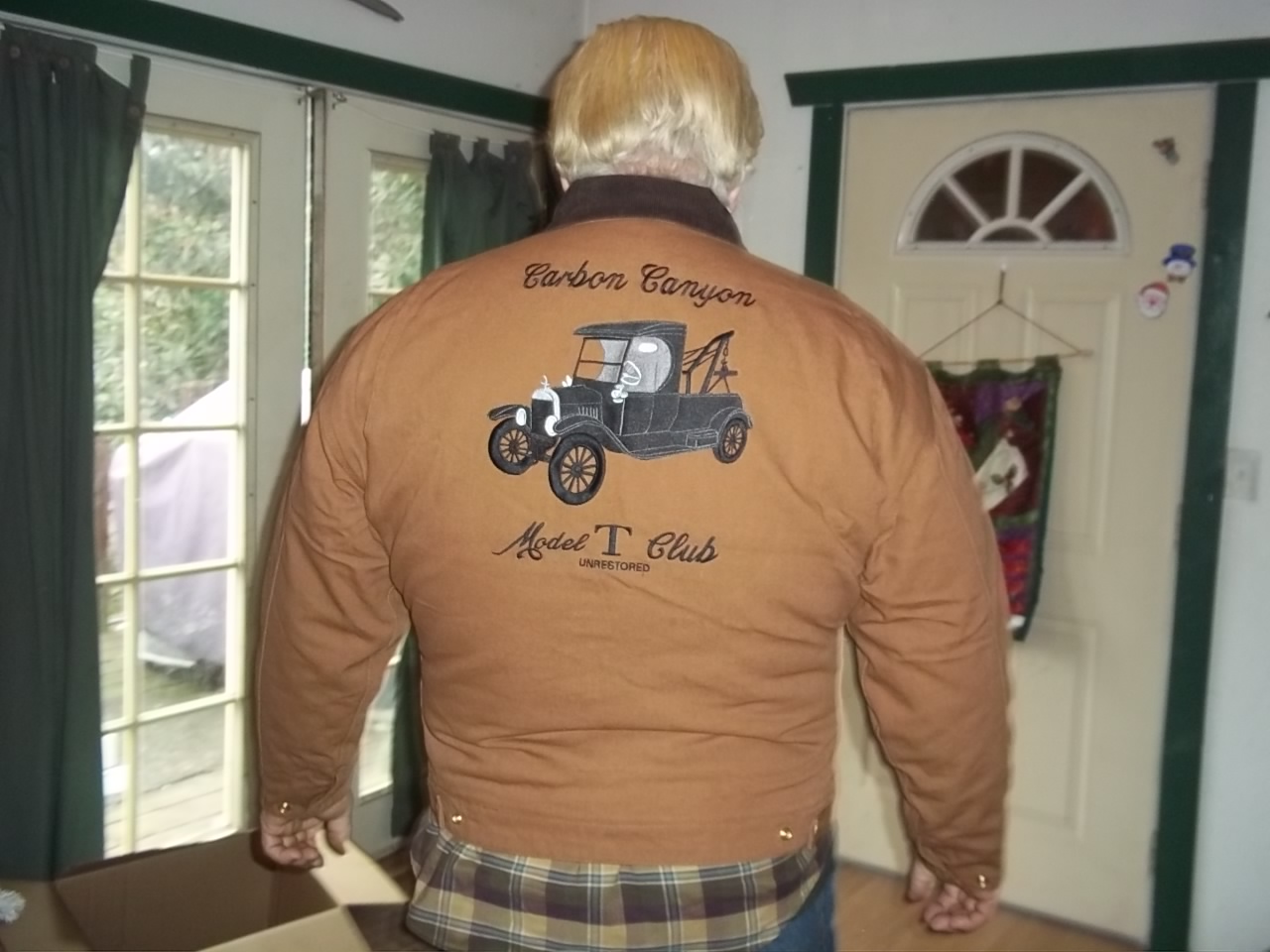 Shawn Reiman at Shawn has the prices and contact information for the embroidery and has graciously volunteered to head this effort for us. Thanks Shawn!