Click on this link 2013 Events listing.
Saturday December 7th's meeting will be at Dave and Connie Fairchild's. There will be no breakfast meeting.
This is our annual Christmas dinner party and the the one event you do not want to miss! Bring a gift to exchange, and unwrapped gift for a child and something for the food bank!
Renee Watters still has more emergency contact cards for those who did not get one. They do get used!!
This will be my last meeting as your President and I want to thank everyone who has helped make this a great year for me personally. I think the club has prospered both in name and membership. We as a club have touched the lives of a number of our community members helping them to reminisce about the old days while exciting them with rides in our cars. We have once more helped those less fortunate than ourselves with our gifts and efforts making our community a more livable, close knit place to live. We received a very nice letter from the Orting Food Bank thanking us for our donation. My hat is off to each and every one of you.
I want to send out a special thanks to our officers and committee members who have each stepped up and gone the extra mile in service to our membership. Renee Watters has the hardest job yet smiles through it year after year. Connie Fairchild has stayed on top of our folks who have had medical issues and I have received back numerous "thank yous" as she is apparently selecting very appropriate get well cards. The touring committee kept us moving all summer and for the most part were were "break down free". One unsung hero who set up several unscheduled runs also deserves our appreciation. Thanks Bob and Joan Gruber! Special thanks to Bob Russell for manning the "vulture wagon" which on one day in particular proved invaluable. Let me not forget our Vice President who kept me on the straight and narrow with constant (read that nagging) reminders of things that I needed to do. Thank you to my "lovely bride" Renea Aldrich!
Give some thought to who you want to see as your president for 2014. We also need to consider the winner for the "Hard Luck Trophy" as I am sure Helen has replaced it as Mike's girlfriend. This year I believe Mike actually has some competition for the trophy!
Club shirts, hats, and all other club stuff is half price. Supplies are nearly depleted. Check with Renee Watters for any remaining items.
Joker Poker is up to $195.00!
Don't forget to order your jackets!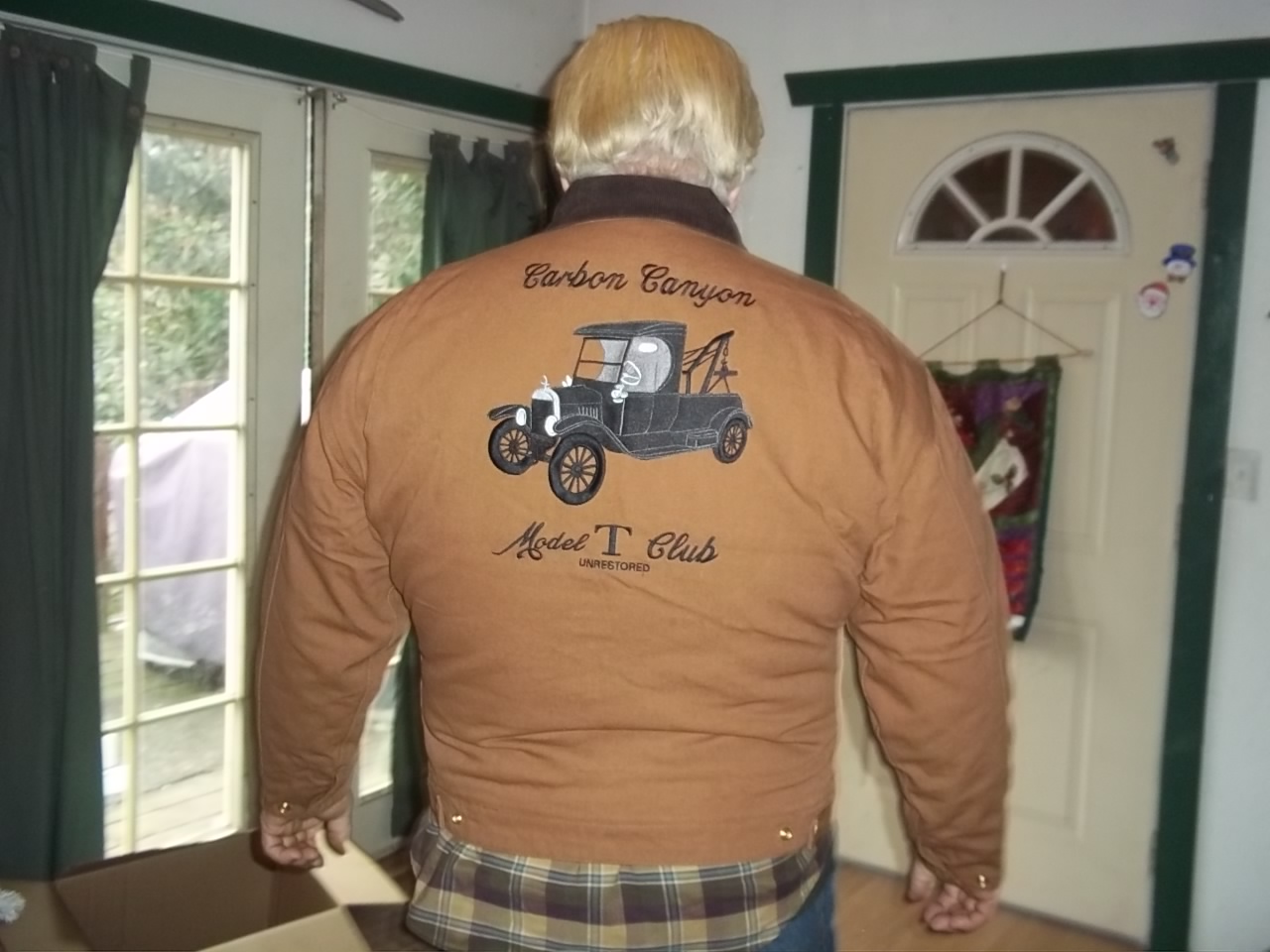 Shawn Reiman at Shawn has the prices and contact information for the embroidery and has graciously volunteered to head this effort for us. Thanks Shawn!