Click on this link 2014 Events listing.
Lots going on this summer and fall and as usual Renee keeps us well informed with her fliers. We just completed the chili cook off at the Aldrich home under beautiful weather and next month's meeting is during the Orting Red Hat Days at Larry and Rose's place in downtown Orting. Larry and Rose are cooking breakfast for the club and they can always use some help. Participation in the Red Hat Days Parade is always great time!
The chili cook off was very well attended with numerous contestants. Bob Russell won the best chili this year breaking the string of wins by Harold Schwendeman. There were a few folks who indicated they might want to include judging for the best dessert at the cook off so we will probably entertain that thought and get some feedback from the membership. NO ONE walked away hungry and we were all treated to some very good chili!
Congrats Bob!!
(I think he is embarrassed)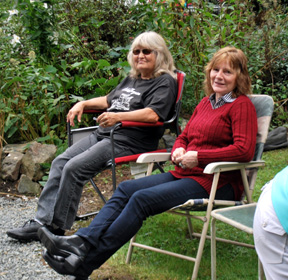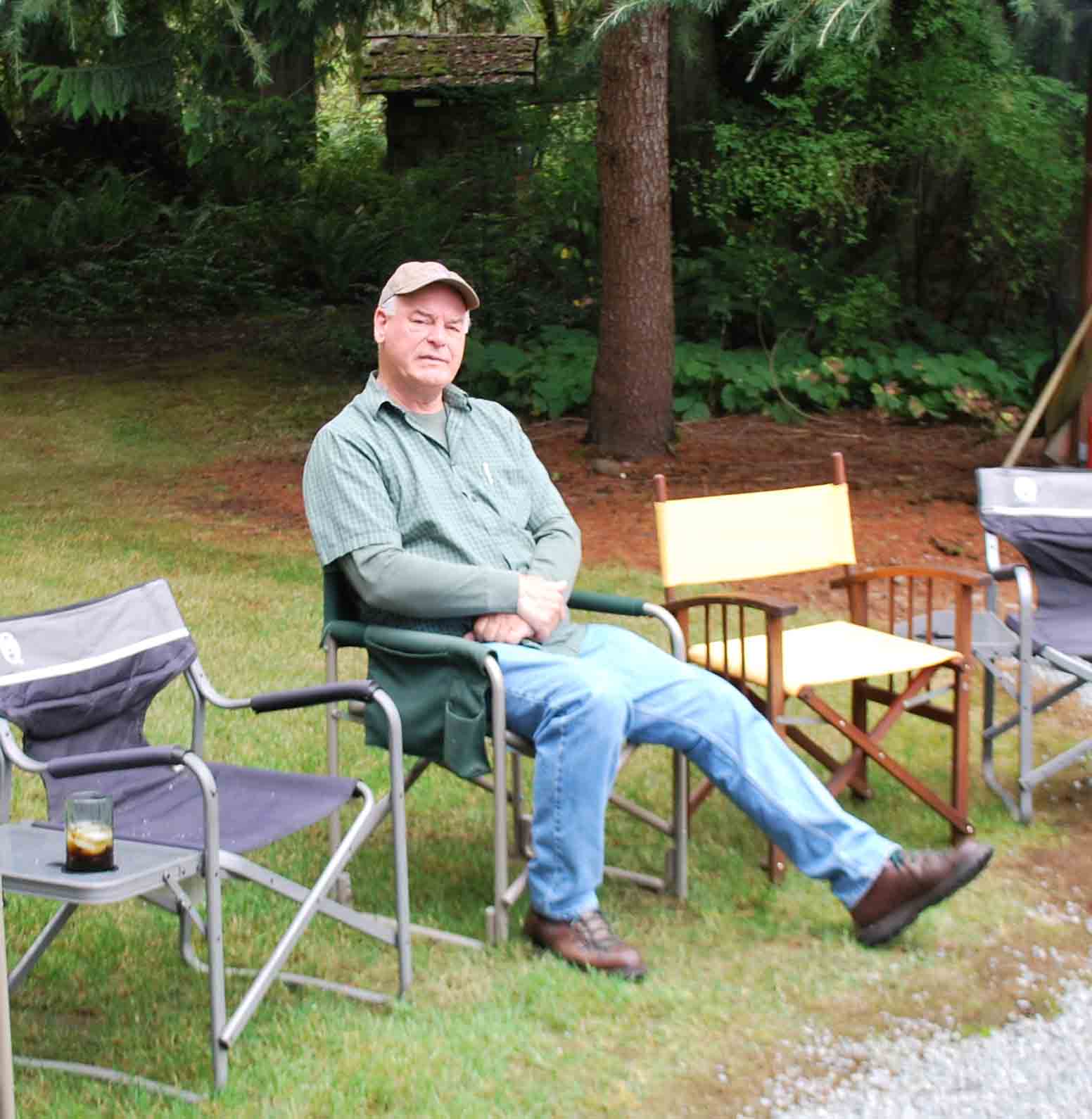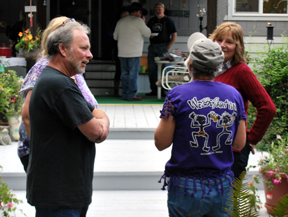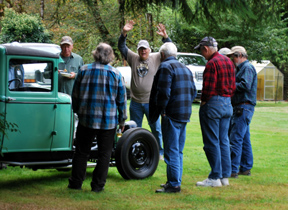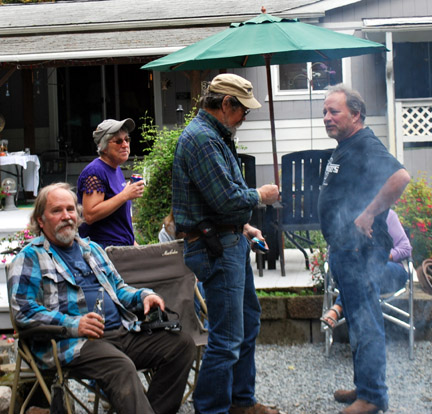 CCMT "Stand-Off"
(Mine's faster than yours!)
.
Sales of the new CCMT shirts has gone very well. The design and materials have turned out to be very popular so get yours while the supplies last!
Joker Poker is up to $297.00
Don't forget to order your jackets!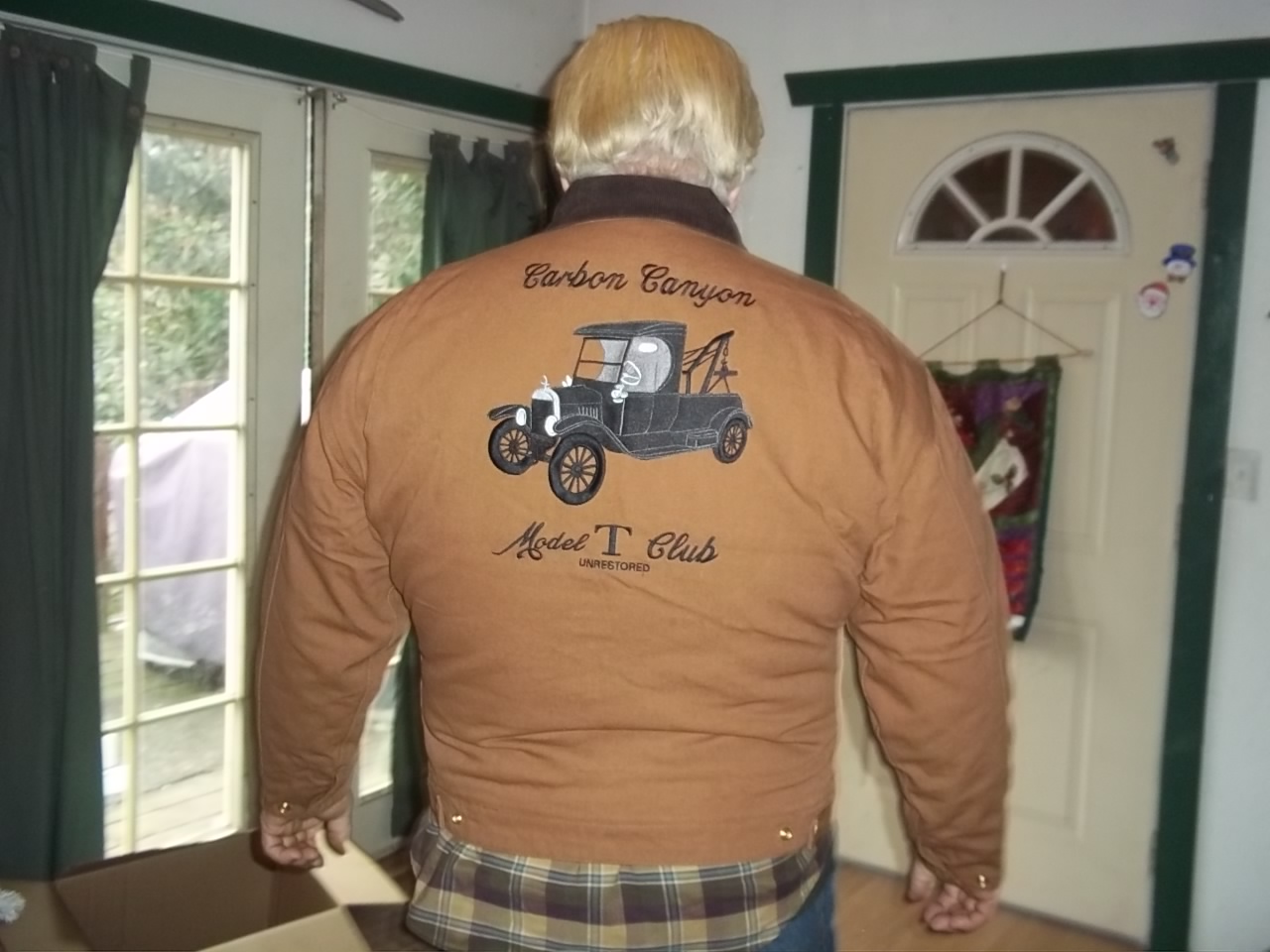 Shawn Reiman at Shawn has the prices and contact information for the embroidery and has graciously volunteered to head this effort for us. Thanks Shawn!