2017 IS here!
Happy August!
The August 5th meeting is once again at the Wilkeson Eagles!
Club calendar are still available through our secretary Jane O'Neil. They are $12 a piece and really came out well! Russ Larson and crew manufactured a few more as they have sold very well so they are once again available.
Mike Harris, Jim Beal, Renea and John Aldrich and Nick Nicoletta all traveled west to Kitsap County and joined the Kitsap County Model T group for a two day "Big Foot" tour. The tour covered parts of Kitsap and Jefferson counties. The first day's tour was only a half a day but culminated with Bob and Karen Loid hosting a BBQ picnic with home made french fries, hamburgers, hot-dogs and all the other things you normally find at a picnic. Several of the club members even camped out at Bob and Karen's place. Talk about great hosts!!!
Day two took us to Sequim for lunch and we stopped at a fella's place for a private showing of his car collection. His collection of early and rare automobiles was more than a little impressive but what took the cake was he made MANY of his own parts from stock material. He made his own dies, did his own painting... The man was both a genius AND and artist. This is one shop even Bill Maxwell would have envied. Check The Carbon Canyon Model T Facebook page carboncanyonmodelt club His craftsmanship was flawless.

This is an example of something he either made from scratch or refurbished.
Mike Knowleton's generator and starter are done so after some quick installation he should be joining us very soon with his 1926 Model T pickup.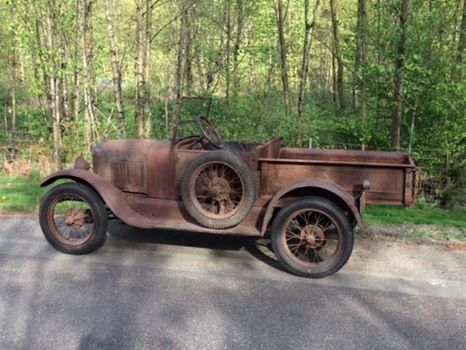 Mikes 1926 Pickup
Progress has been made on Ranger Jane's T. Thanks to all who have helped. Just a couple more items and we can fire her off! Hope to see it driven to our next meeting (she hasn't got far to go)! Need to install both her new battery and gas tank as well as tighten up the fuel line at both ends. There are never too many T's on the road so lets get Jane up and running!!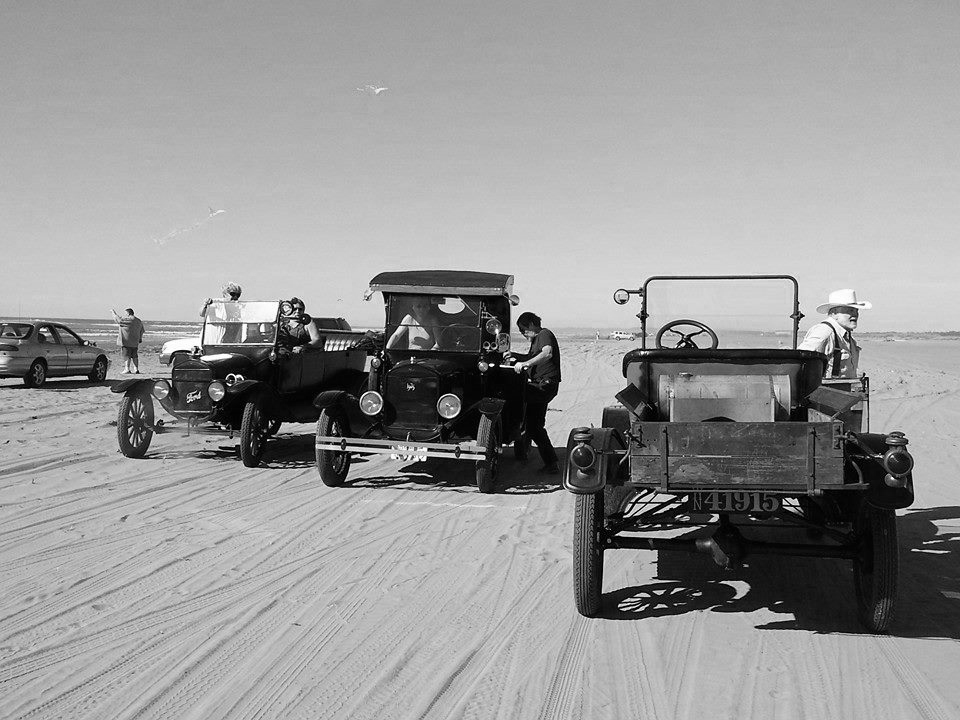 At Pacific Beach
Spring is officially here and that means it's time to eyeball your T's for missing, loose or broken parts. We need to set up a safety inspection day and Dave and Connie Fairchild have once again graciously offered their home as a location for this event. My suggestion is (weather permitting) this be done immediately following the May 6th meeting.
T'is the season of swap meets so treasures abound. Don't miss out on all the great deals. I understand the weather at the Portland swap meet was terrible and the numbers of buyers reflected the weather. I've also heard it was perfect for awesome deals! Monroe as well as others are happening soon!
That's all for now.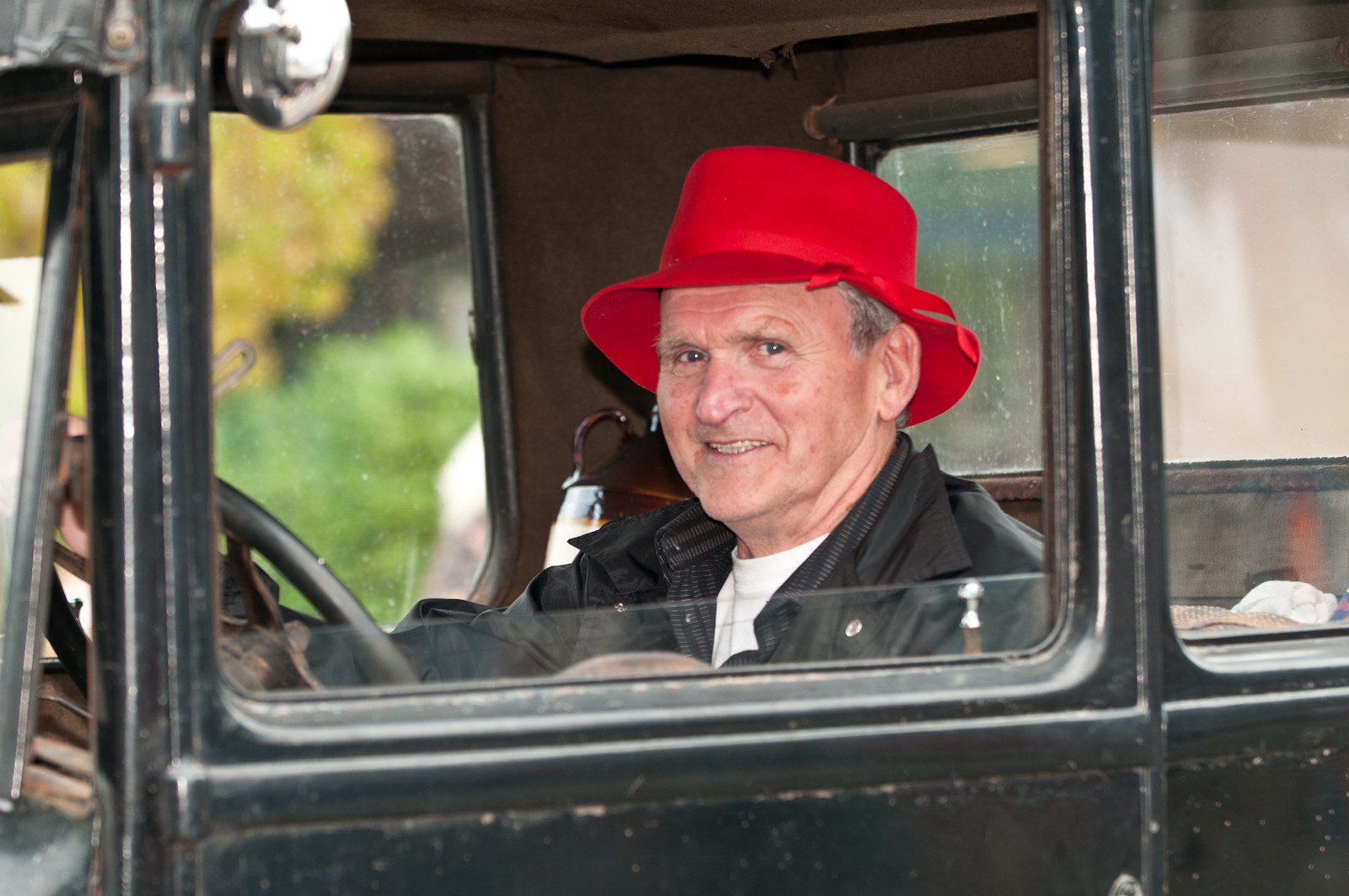 Your 2017 President
Stan Evenson
I am not sure at this point where we ended up with my goal of one new person per month but I DO know we added several new members to our roster and I want to thank all of the sponsors for your efforts. I think Nick Nickoletta brought in the most but as we know there are few people more enthusiastic about our old car hobby than Nick!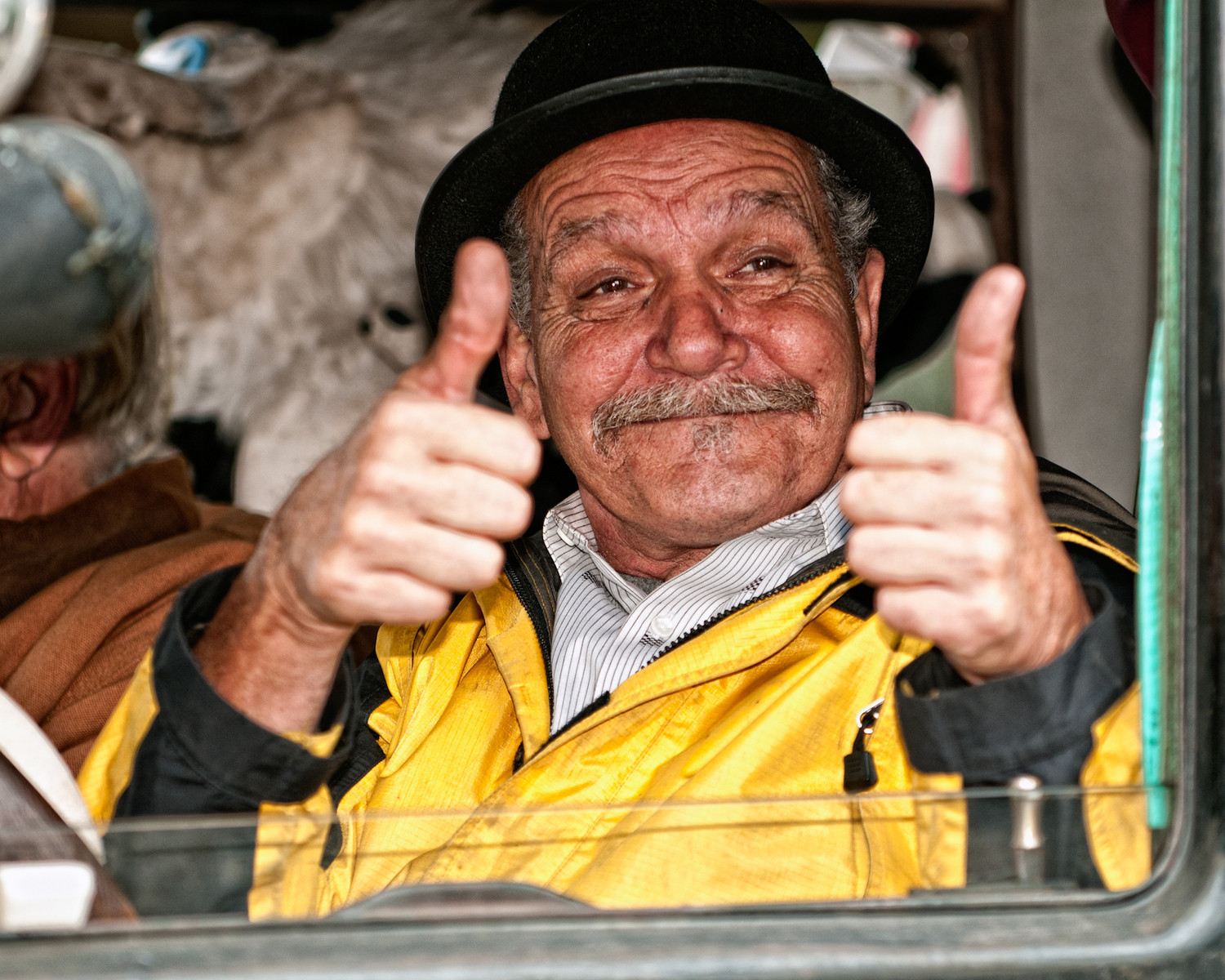 Brother Nick Nicoletta

Remember to bring your Model T so I can take your picture of it and you so I can add you to our members page.

CARBON CANYON MODEL T FORD CLUB MEMBERSHIP ROSTER
Joker Poker is over $700!
No winner again!
Don't forget to order your jackets!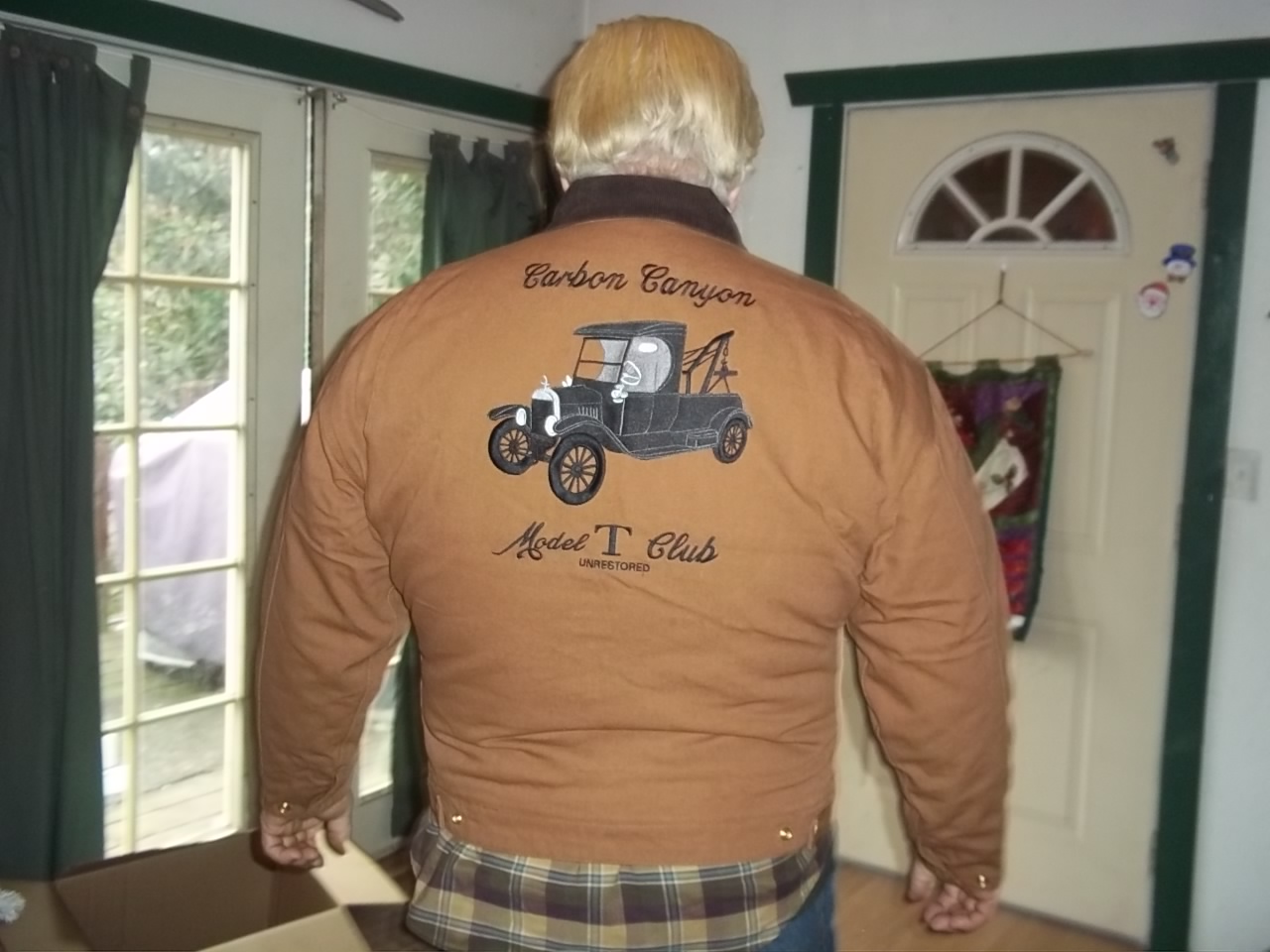 Shawn Reiman at Shawn has the prices and contact information for the embroidery and has graciously volunteered to head this effort for us. Thanks Shawn!